Created: 11 July 2001
Last Updated: 17 September 2002
SabMag Melted Regulator Connector Problem?
The melted voltage regulator connector is a very common problem amongst our beloved SabMags. If you decide to simply crimp your wires together (like many folks do)... this is what you'll ultimately be faced with.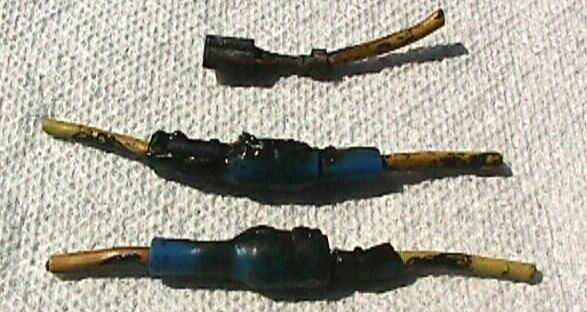 A couple of years ago I noticed smoke coming from the right side cover of my '86 V65 Magna after starting it one morning. This is my nicest bike so I was a little concerned as to WTF the problem was. I removed my right side cover and immediately saw that my voltage regulator connector (the one with the 3 yellow wires) was a melted mess. Since I was in a hurry... I simply cut off the melted connector and crimped the yellow wires individually together. Within 2 riding seasons, this is what I observed. Notice how the plastic sleeves of the connector(s) are heavily melted? That's not tape residue you're seeing. That's heat (again) melting the temporary connector. IMHO, a better a more permanent fix is to solder them together as shown below.
This fix is on my '83 V65 Magna. I cut off as much (yellow) wire as I could to expose clean copper. I then added about 6 to 8 inches of 14 guage stranded wire I bought from NAPA. I like this wire 'cause it's made for automotive purposes and resists heat. IOW, the insulation does not shrink back when heating the wire. I've since made this the same type of repair to 2 more V65 Magnas I own and just recently upgraded my '86 V65 Magna with this fix. I also recently just finished this repair on one of my V65 Sabres. It appears no V4 is immune to this problem.
If you make this type of repair and keep your battery topped off... you'll likely to get many years out of your batteries. FWIW, I typically get 4 to 5 years out of my batteries before I even have to think about replacing them. Your mileage will definitely vary.
New Info:
Turns out the yellow voltage regulator wires are not the only wires that like to melt. Check out this relay connector on my V65 Sabre.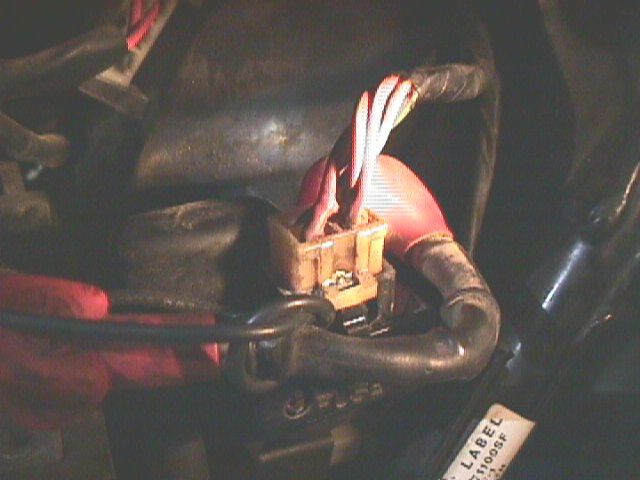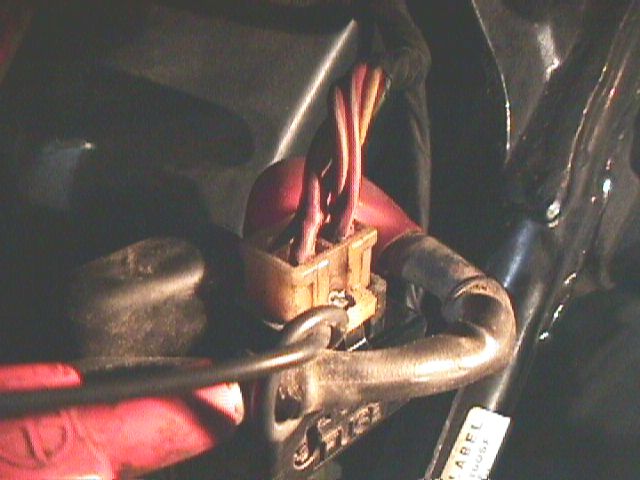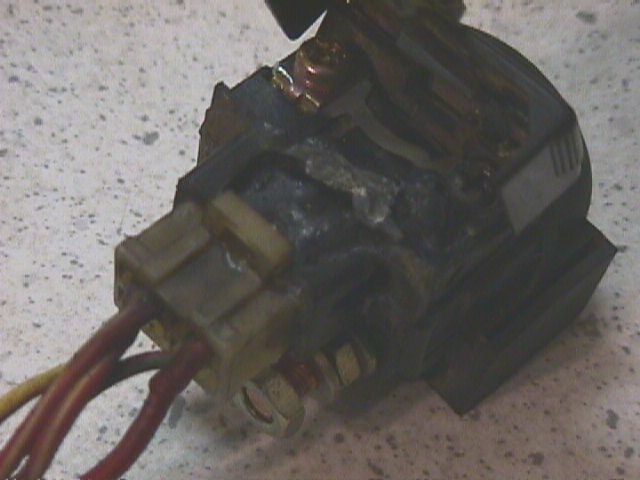 Return to my SabMag Homepage

Free counters provided by Honesty.com.